2021-03-04 19:04:40
Safety Should be Part of Cybersecurity

To better protect physical assets, workers and compliance, it's vital to understand the link between safety and security risks and how to mitigate them.

By Steve Ludwig, commercial programs manager, Safety, Rockwell Automation

The dangers that cyber threats pose to intellectual property, customer records and productivity are well known, but safety implications of these threats are discussed less often. A cyberattack on your industrial control system (ICS) can damage physical assets, alter recipes, injure workers or cause severe environmental damage.

If you're on a digital transformation journey — whether it's a managed process or slow evolution — managing the inherent safety and security risks should be an integral part of the process.

A properly designed security approach will improve information collection, analysis and delivery. It also will minimize security-related interruptions and frustrations. And it will help protect your enterprise.

Know Your Risks
---
2021-03-04 18:36:28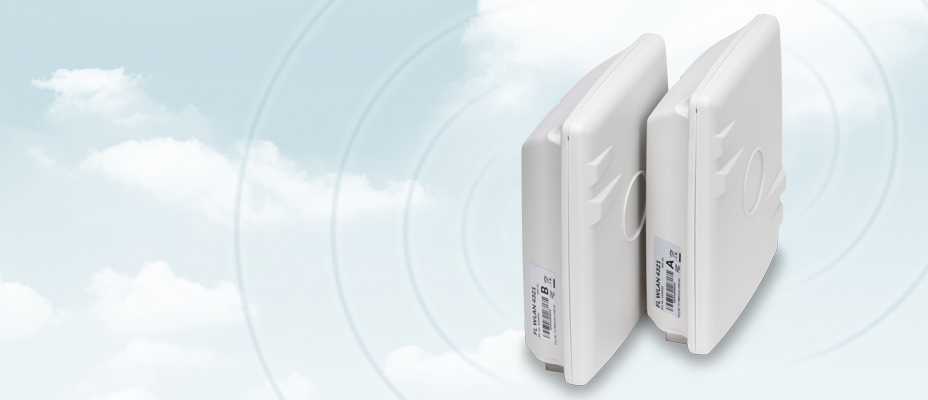 FL WLAN 4321: The easy Ethernet cable extender
Extend the range of your Ethernet network in a matter of seconds with the FL WLAN 4321 easy wireless bridge kit.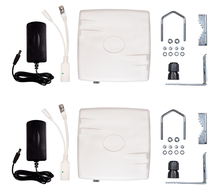 The FL WLAN 4321 is a pre-configured, high-speed, point-to-point wireless Ethernet bridge that allows wireless connection to remote locations of up to two miles. Just mount the hardware, apply power with the included POE injectors, and align the units using the built-in alignment LEDs.
4 easy steps to extend your network
Unpack the hardware
Mount the hardware
Plug in the hardware
Leave the hardware

FL WLAN 4321 easy wireless bridge kit
---
2020-11-19 17:57:33
ISD Connect Series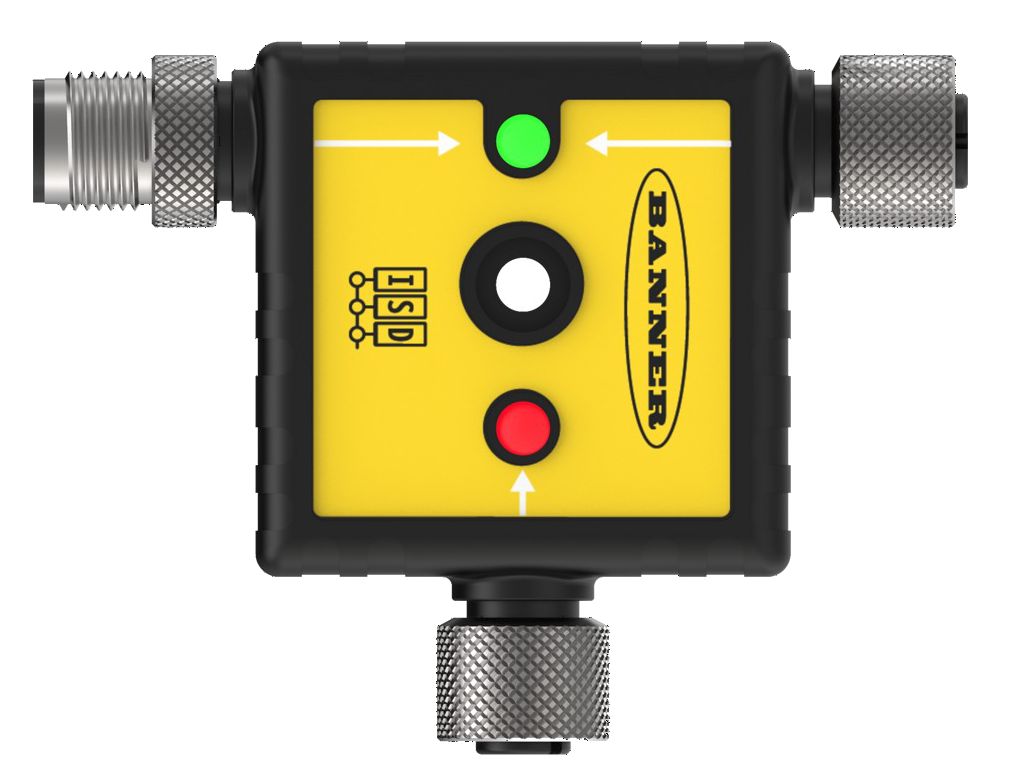 Experience the benefits of In-Series Diagnostics (ISD) on standard safety devices with two normally
closed set of contacts—such as mechanical safety switches and panel-mounted E-stops—with the
new ISD Connect. A compact T-connector that fits in-line with other ISD devices, the ISD Connect
links a non-ISD device to a daisy chain of up to 32 devices. ISD makes it easy to access diagnostic
data from devices in a safety system without special equipment or designated cabling. Use it to
troubleshoot machine safety systems, prevent system faults, and reduce equipment downtime.
---
2020-10-22 16:12:49
THERMOMARK PRIME
THERMOMARK PRIME Phoenix Contact's mobile thermal transfer printer enables you to print labels in card and sheet format for a wide variety of devices and mark each in exactly the right spot.
THERMOMARK PRIME, our reliable mobile thermal transfer printer, enables you to mark terminal blocks, conductors, cables, devices, and systems precisely where you want to. Card and sheet formats are available. THERMOMARK PRIME includes a rechargeable, high-performance battery and fully integrated marking software. You'll find that the printing system is perfect for stationary use, but is designed especially to give you print capabilities on-site.
---
2020-10-22 14:03:18
Security routers – protect industrial networks easily
Your advantages
Easy Protect Mode: without requiring any configuration, wire bridges are used to block external network access attempts
The new Firewall Assistant helps you create firewall rules
Test Mode: a straightforward test of the firewall rules created without limiting system availability
Inexpensive entry into network security
High data throughput
---
2020-09-30 16:44:10

1000 and 1100 series Unmanaged Switches
The latest generation in our portfolio of Unmanaged Ethernet Switches. These switches are suitable for many automation applications and feature different transmission speeds and installation options.
Simply unpack, connect, and use
The 1000 and 1100 series switches are fully Plug and Play capable, and do not need to be configured. Users therefore find them easy to operate and install. Furthermore, status LEDs on the front and side of the switches provide basic information on the connection status at a glance. This means that an interrupted connection, e.g., due to a faulty cable, can be diagnosed quickly.
---
2020-09-23 20:48:40
5 Things Your PLC Can't Do - But Should

Zachary Stank
Product Manager Control, Safety, I/Os
Programmable logic controllers (PLCs) are extremely common across a variety of industries, including manufacturing, oil/gas, and transportation. Essentially, they are just another type of computer. Though they differ from PCs in many ways, Machine Design provides a succinct definition that highlights their differences: "a programmable logic controller is a digital computer designed for automation and industrial controls. It was created to resist to a wide range of operating conditions, including temperature, pressure, electrical noises, and vibrations. The most important feature that truly led to its success is that it is a hard real-time system."
A PLC collects inputs, analyzes them with its internal logic, and then creates outputs based on that analysis. It repeats this cycle ad infinitum, all the while withstanding harsh environments. This makes PLCs dependable tools, and so businesses around the world rely on them in production environments.
Everything, however, has a limit. PLCs are no different. In fact, as we move towards Industrie 4.0 with the Industrial Internet of Things (IIoT), these limitations are becoming even more pronounced.
These are the top five things that PLCs can't do.
---
2020-09-23 18:39:26
The world stands still - but technology continues to evolve. At the PHOENIX CONTACT Dialog Days April 27th – 29th, we would like to show you which ideas turned into innovations, which trends drive us and what our latest solutions look like. #stayincontact

Are you in?
https://phoe.co/DialogDays
---
2020-09-23 18:39:31
K50 Pro Series

Now with IO-Link and PICK-IQ

The K50 Pro Series of devices has expanded to include additional communication capabilities with IO-Link and PICK-IQ ® and optical and mechanical actuation. Each of these 50 mm multicolor RGB devices are now available with either IO-Link communication for advanced animation customization or PICK-IQ for faster response speeds over a Modbus network.
---
2020-09-23 18:40:23
Quick-locking circular connectors
12/09/2019
M23 PRO circular series simplifies connection for signal and power transmission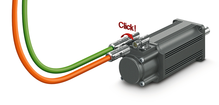 Middletown, Pa. – The new M23 PRO circular connectors from Phoenix Contact offer uniform solutions for signal and power transmission. The patented ONECLICK quick-locking system makes it easy to connect devices quickly and safely.
With the ONECLICK system, the user can see, hear, and feel when the connection is made, ensuring that connectors are fully locked. The connectors, available in M23 up to 17 positions, are compatible with threaded and quick-locking metric connectors from other manufacturers.
---
2020-09-23 18:55:16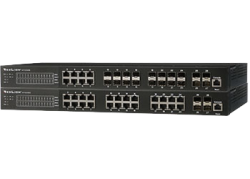 Enhancing Interoperability and Management of Vital Industrial Network Infrastructure
York, Pa. – November 20, 2019 – Red Lion Controls, global experts in communication, monitoring and control for industrial automation and networking, announced the release of their innovative new NT328G Layer 3 Ethernet switch today. Offering 28 high-speed ports (24-Gigabit, 4-10 Gigabit) and reliable wire-speed switching performance, the NT328G offers exceptional performance and reliability to meet the current and future needs of the Oil & Gas, Water & Wastewater, Energy, Transportation, and video and security sectors, as well as other bandwidth-intensive industrial applications.
Red Lion's NT328G Layer 3 industrial Ethernet models feature a flexible mix of copper and fiber ports, allowing for a vast variety of connection options, with Layer 3 routing that provides the ability to route across VLANs or subnets—versatility that ensures scalability. The industrial-grade NT328G's robust feature set includes network redundancy, advanced, integrated security, policy-based traffic control and easy-to-use configuration and management—reducing operating costs while providing continuous monitoring of network activity. Its sleek but rugged IP30 rackmount metal housing is constructed for long-life use in harsh industrial environments, including wide operating temperature conditions and hazardous locations—durability that ensures reduced downtime. Ideal for large-scale and/or any industrial network, the NT328G has the flexibility to meet both present and long-term speed and media requirements—delivering investment protection for years to come.
"Industrial customers are demanding reliable wire-speed Layer 3 switching performance that is scalable to 10Gigabit speed to meet current and future bandwidth-requirements. Customers now have access to a future-proof and durable switch solution that addresses industrial requirements from the network edge to the core." said Diane Davis, director of product management at Red Lion Controls.
For more information about Red Lion's new NT328G Layer 3 Ethernet Switch, visit www.redlion.net/NT328G.
---
2020-09-23 18:40:13


Vibration & Temperature Node
The Vibration & Temperature Node is a rugged wireless sensor with advanced edge processing and proprietary Zigbee compatible communication monitors vibration and temperature to insightfully predict health on any rotating equipment. Multiple mounting options ensure quick deployment across applications in any industry. Easy to replace batteries deliver 3-5 years of life (dependent on use).
---
2020-09-23 18:40:29
November 20, 2019
Industrial leader announces partnerships and collaborations with best-in-trade digital solutions to bring The Connected Enterprise to life
CHICAGO — Today, Rockwell Automation and members of its global PartnerNetwork program opened the 27th annual Automation Fair held in Chicago. The event sees record-breaking attendance of over 19,000 makers, builders and innovators from across the globe to attend industry forums, networking events and learn about the newest innovations in automation.
Blake Moret, chairman and CEO of Rockwell Automation, announced from the stage the formation of its Digital Partner Program. The new program includes significant collaborations with Accenture, a strategic partnership with ANSYS and accelerated work with Microsoft. Further progress and new developments in the partnership between Rockwell Automation and PTC also made news throughout the week.
---
2020-09-23 18:39:40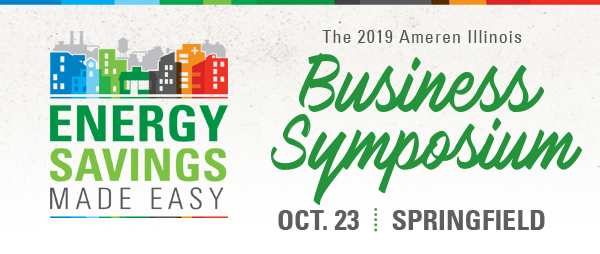 Wednesday, October 23, 2019
Crowne Plaza Hotel, 3000 S Dirksen Pkwy, Springfield, IL 62703
---
2020-09-23 18:40:18
Water and wastewater systems don't run themselves. A lot of sophisticated monitoring and automated control goes into ensuring a community's water needs are met day in and day out. These include things like monitoring and controlling: Pump status (on/off/hours run) and flow rates, Water levels in wells and tanks, Sluice gate positions, Reservoir levels, Intrusion alarms and security measures One of the many [...]
---
2019-04-16 15:40:22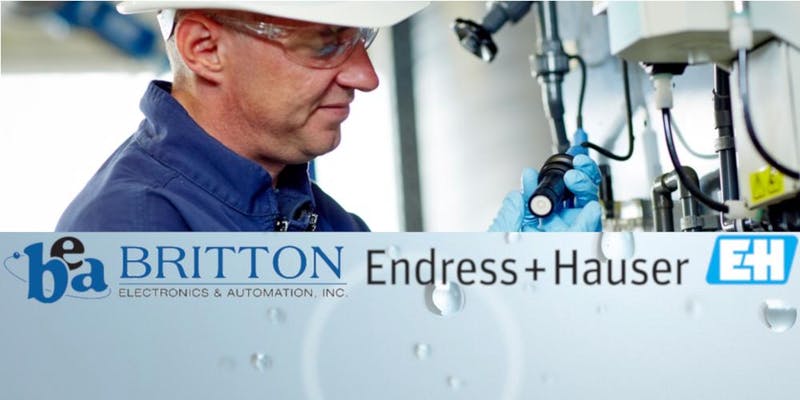 Great turn out for the Lunch and Learn with BEA and Endress+Hauser

Special event to learn about the latest technology in water and waste water analytical and measurement. How you can use these technologies to your advantage on the job every day.

WHAT WAS COVERED:
Flow meter technology in the Connected Plant.
How Digital Memosens Technology for Analytical Sensors (including Advanced Aeration control and Nutrient Analyzers and Turbidity can help you.
Radar Level technology for Environmental Industry – FMR20 technology and Heartbeat for level detection.
Join Us on our next event..
---
2020-09-23 18:40:34
VeriSafe ™ Absence of Voltage Tester
The Safe Way to Verify the Absence of Voltage.
When servicing electrical equipment, workers must comply with safety regulations that require a voltage verification test to validate the absence of voltage. This process includes a number of stages that can be complex and time-consuming when using hand-held portable test instruments.

The VeriSafe ™ Absence of Voltage Tester from Panduit simplifies this process by automating the voltage verification process.

Once installed, a simple push of a button enables qualified electrical workers to verify the absence of voltage and see an active indication when the absence of voltage is confirmed. This provides a new and innovative way to safely, reliably, and efficiently verify the absence of voltage before accessing potentially dangerous electrical equipment.
| Key Features | Benefits |
| --- | --- |
| Improved Safety & Risk Reduction | Determine voltage status BEFORE equipment is accessed Prevents direct exposure to electrical hazards |
| Increased Productivity | Easy to use, initiate test with the push of a button No additional tools required Provides visual alert to abnormal power conditions |
| Simplified Process for Easier Compliance | Test sequence based on the steps in NFPA 70E for verification of an electrically safe work condition Automated test helps reduce operator errors |
| Reliable Results | Fail-safe design with active indications Safety functions meet SIL 3 per IEC 61508-1 Flexible Applications Designed for testing three-phase circuits up to 600V Install on line or load side of electrical disconnect Detects absence of AC and DC voltage |
| Multiple Environments | All VeriSafe ™ Absence of Voltage Testers are tested to NEMA 4X, IP66, IP67 VS-AVT2 parts are rated to Class 1 Division 2, and Class 1 Zone 2 environments |
---
2020-09-23 16:58:24
Model BR313F Flush Submersible Level Transmitter

Model 313F Flush Submersible Level Transmitter utilizes a 1.12" diameter flush ceramic sensor to reduce grease and biosolid buildup and minimizes cleanup. The corrosion-resistant 316L stainless steel construction, and an integrated hydrophobic breather vent help provide years of maintenance-free service.

---

FEATURES:

• 28mm flush ceramic sensor
• 0 to 2 PSI thru 0 to 30 PSI (69 FTWC)
• Corrosion resistant, leak-proof construction
• 1.50" diameter housing
• 4-20 mA output
• 1/2" NPT conduit with Hytrel® cable rated for Hydrocarbons
• Flush design saves cost and down time by eliminating sensor clean up

---

APPLICATIONS:

• Submersible pump lift station level monitoring
• Water tanks and reservoirs
• Process sumps
• Water and wastewater level monitoring
• Water recycling
• Other aggressive media
---
2020-09-23 19:26:39

UL 1449 Listed surge protection
07/09/2018
VAL-US simplifies product selection, status monitoring, and integration
Middletown, Pa. – Phoenix Contact's new VAL-US surge protection is Listed to UL 1449 and is available with up to 80 kA surge capacity. This line was developed specifically to conform to North American-centric voltage values and includes a wide variety of U.S.-based circuit configurations. The VAL-US provides a UL Listed alternative to traditional hardwired SPDs, allowing for fewer installation steps and easy integration into virtually any system.
---
2020-09-23 18:41:37

Introducing Wireless Solutions Kits for Monitoring Vibration
Wireless Solutions Kits Simplify Monitoring of Rotating Equipment

Banner's new Wireless Solutions Kit for vibration monitoring is a fully integrated and easy-to-use solution for monitoring assets with rotating motion. It is designed to make it easy for users of any experience level to setup a wireless network, establish performance baselines and thresholds, and collect data from motors, fans, pumps, compressors, and similar equipment.
---
2020-09-23 18:26:31
Perhaps you've been an electrician for a while. Or maybe you're just starting out. No matter how much experience you have, it's always good to spend a few minutes thinking about how to end the day in the same shape as you started it—without any injuries.
The 10 pieces of advice we present here have been updated slightly so the references are to the newest version of NFPA 70E.
Here's a quick list of the 10 ways:
Thinking that it's "only 120 volts" or 208 volts or 480 volts or…
Working on energized systems or equipment when it can be de-energized
Not wearing PPE
Going to sleep during safety training
Using outdated or defective test equipment to troubleshoot
Not wearing the right PPE
Trusting someone else for your safety
Not performing required maintenance of power system equipment
Not carrying your gloves with you
Not working an Energized Electrical Work Permit system
There's always something else that could be included in this list, but 10 gets you thinking. We go through life making small mistake after small mistake and nothing happens, until we happen to get the wrong alignment of small mistakes and we now have an accident. Once the accident starts, we have no control over it, so the best thing to do is to avoid the small mistakes and tighten up the way we work.
---
© 2018 Britton Electronics & Automation Inc.
™ Britton Electronics & Automation Inc.